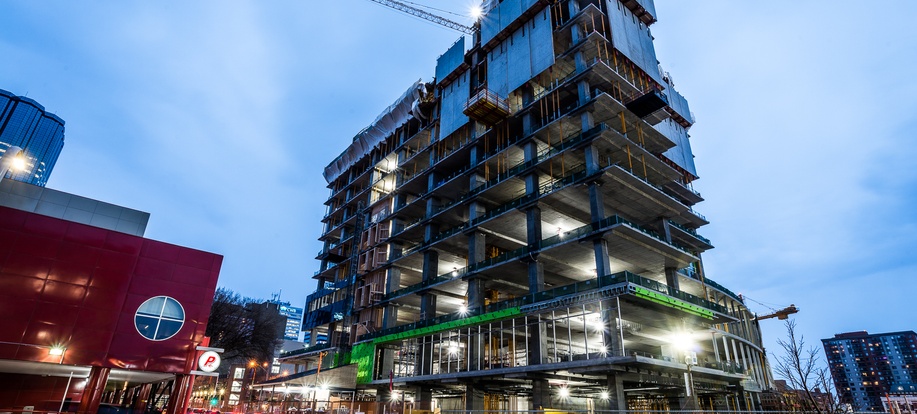 Project Team
Green Building Audio
Targeting LEED Green Education Credit?
Our audio tours qualify.
Get one today!
Summary
Stantec Tower is a mixed-use skyscraper currently under construction in the Ice District in downtown Edmonton, Alberta. The office area of the tower is expected to open in 2018, and the residential portion in 2019. Once completed it will become the tallest building in Edmonton, and tallest in Canada outside Toronto. The 66-storey tower will consist of retail space, offices, and 454 residential units. It will house the headquarters of Stantec. Located close to Rogers Place, home of the NHL's Edmonton Oilers, it will be in the heart of the newly created Ice District.
Description