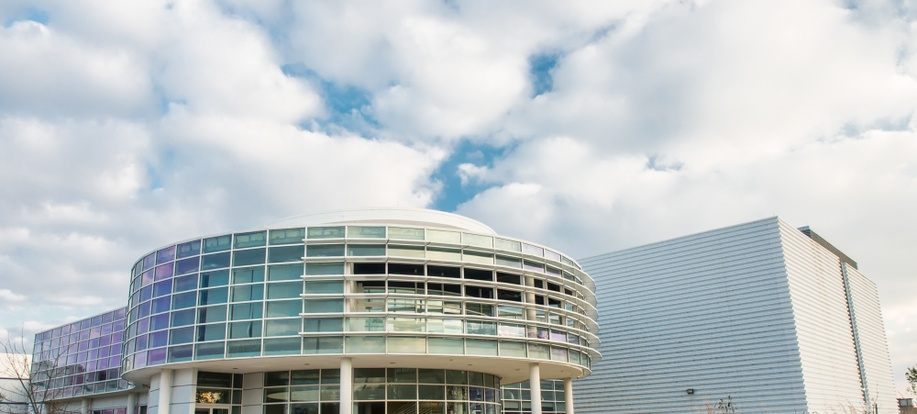 Argonne National Laboratory - Center for Nanoscale Materials (CNM)
Project Team
Green Building Audio
Targeting LEED Green Education Credit?
Our audio tours qualify.
Get one today!
style="font-size: 12px;">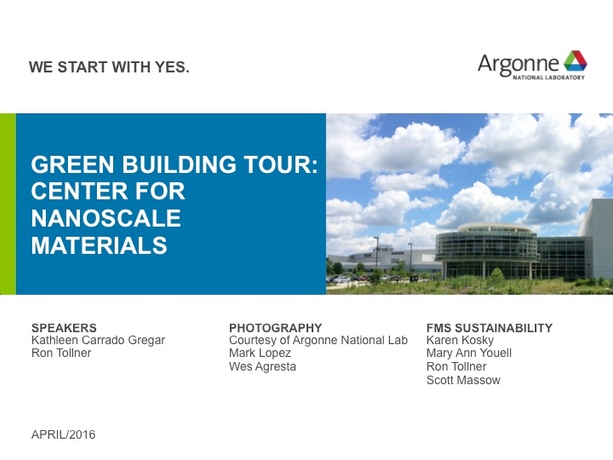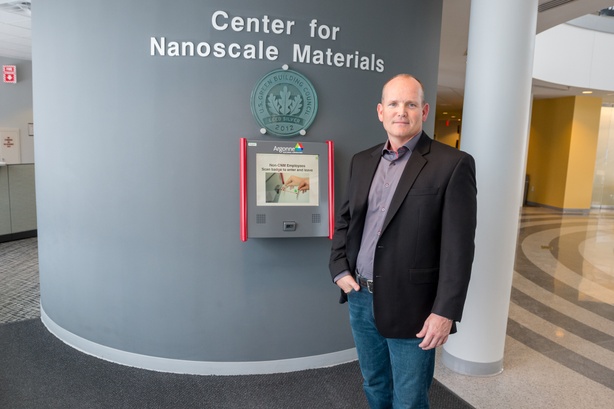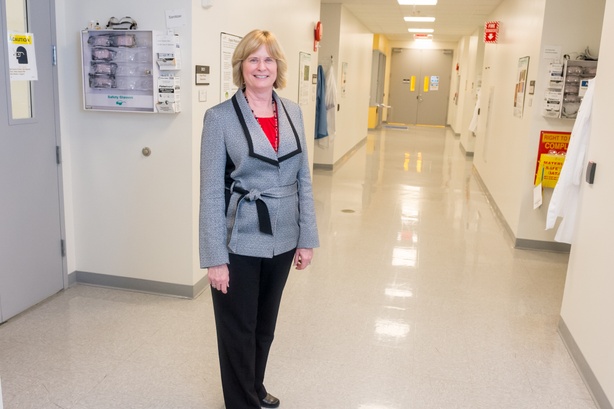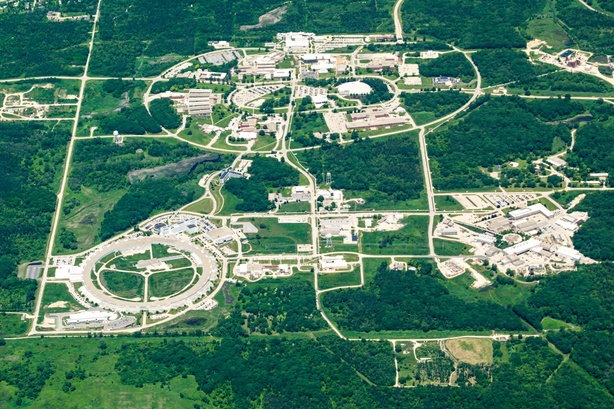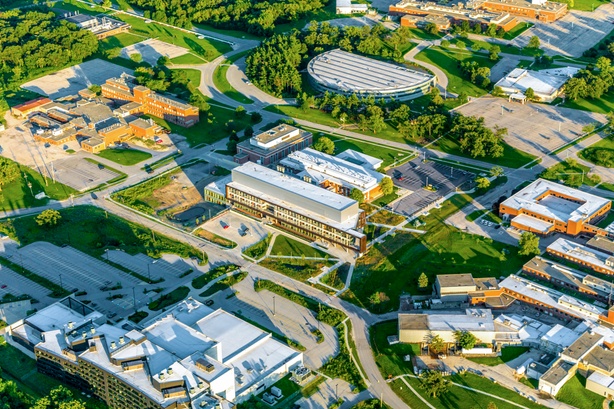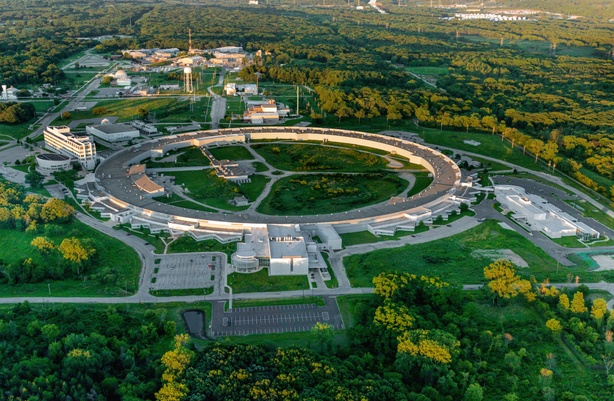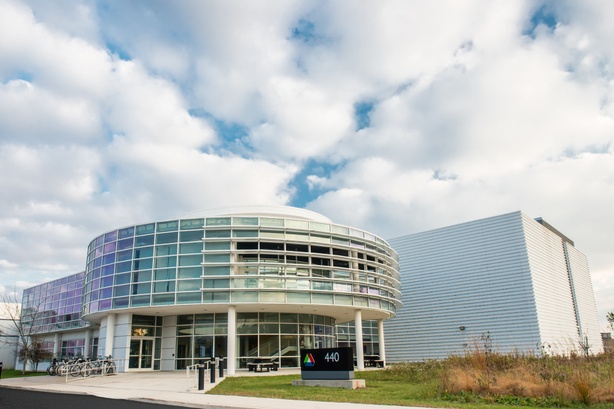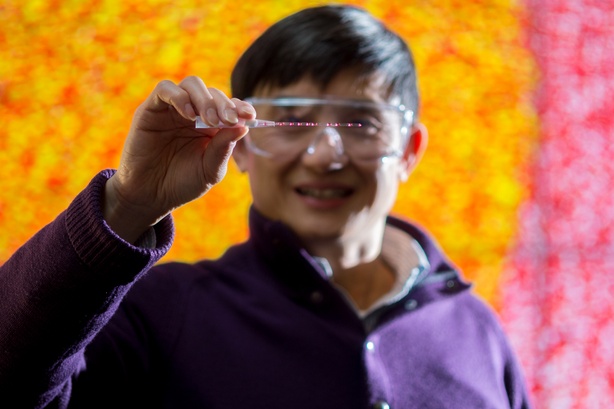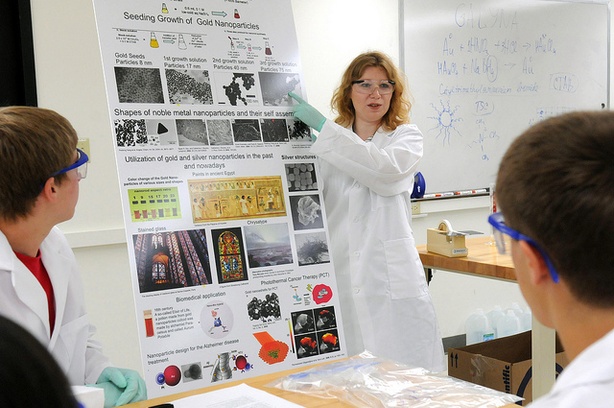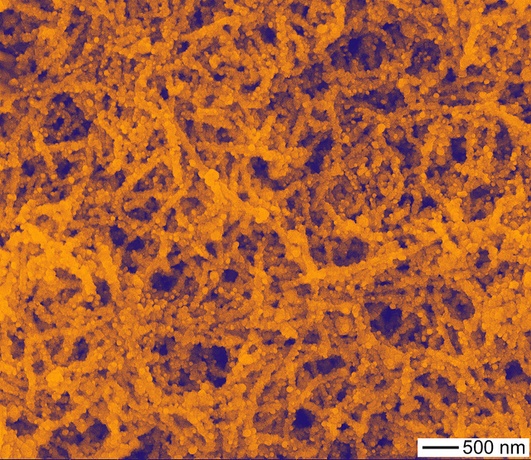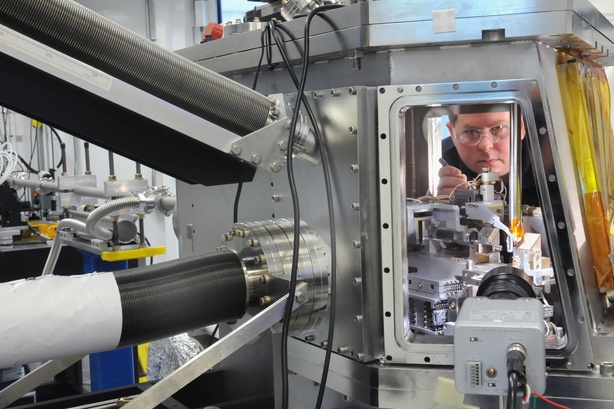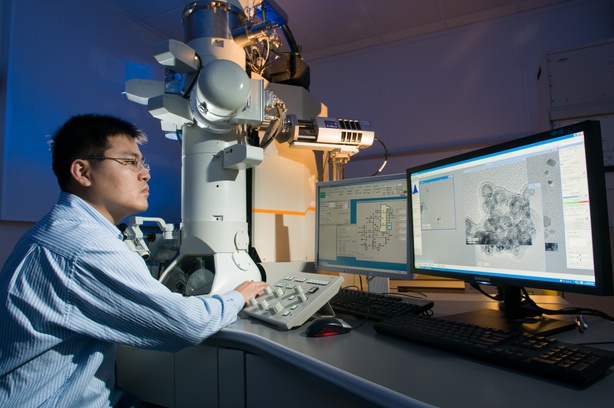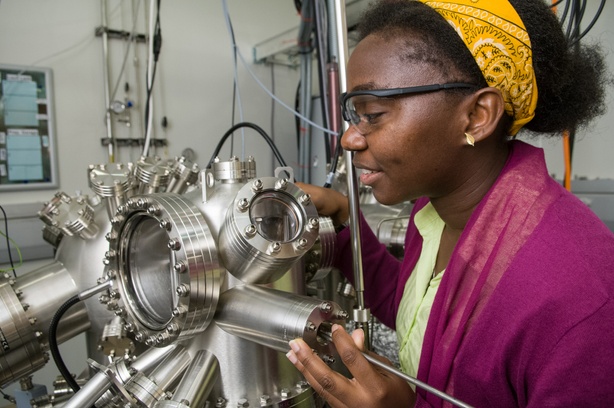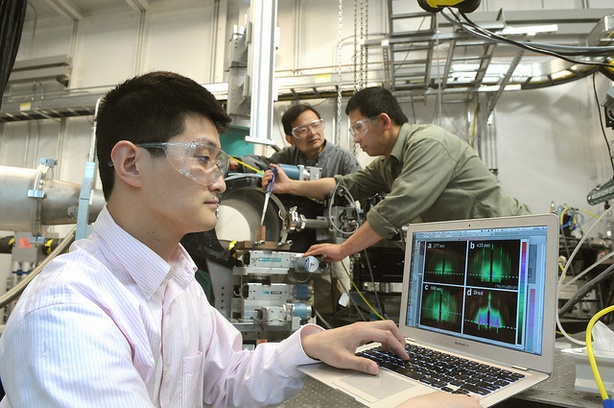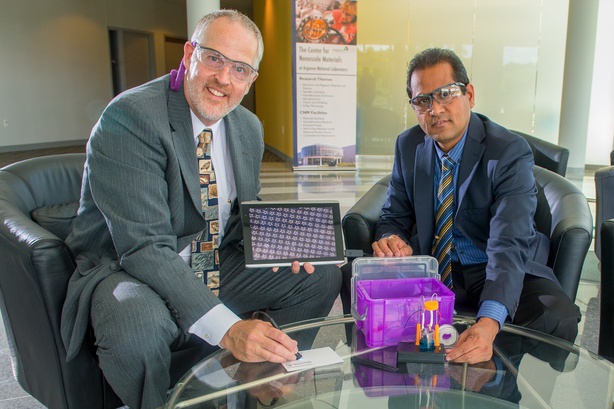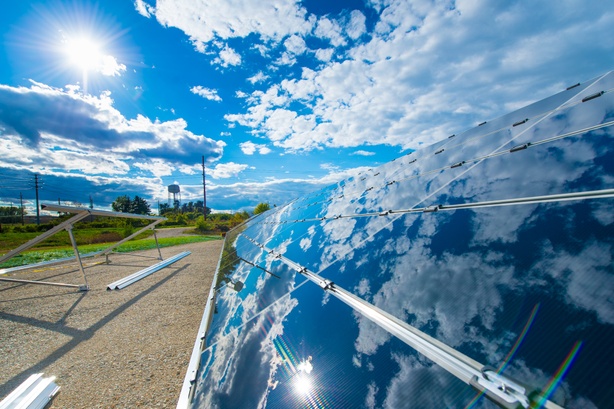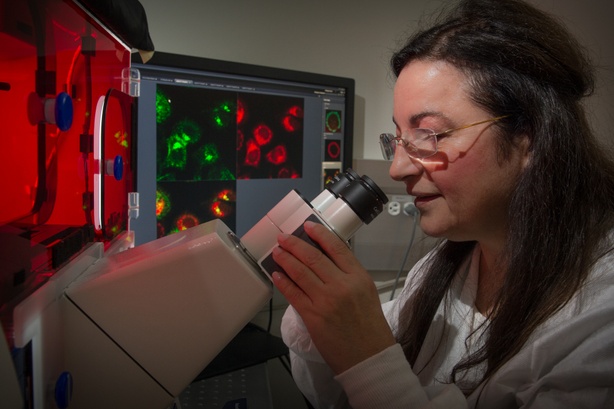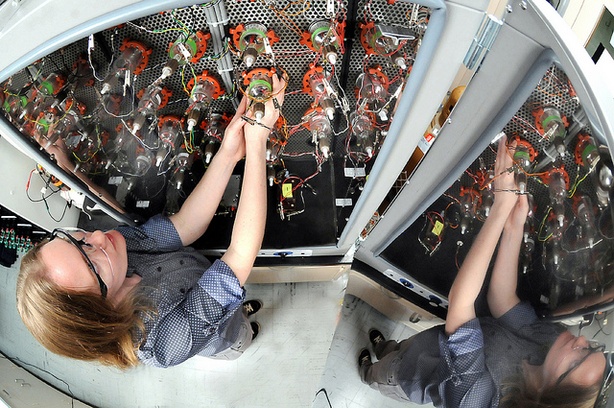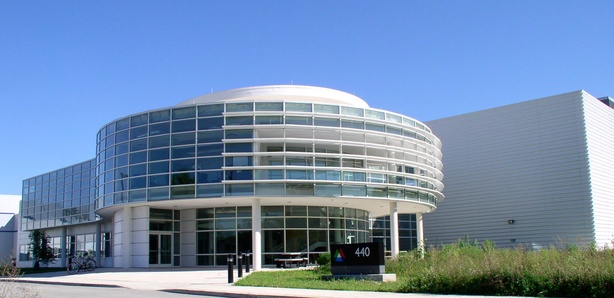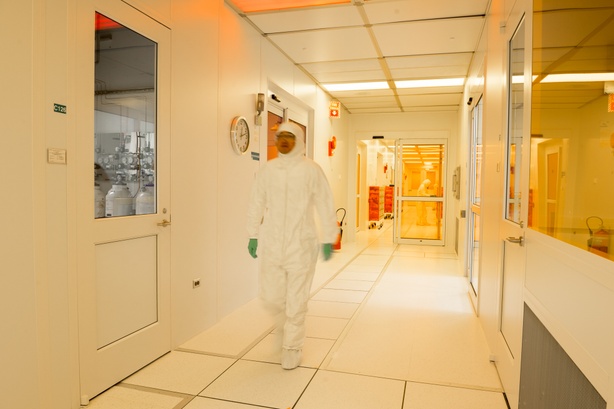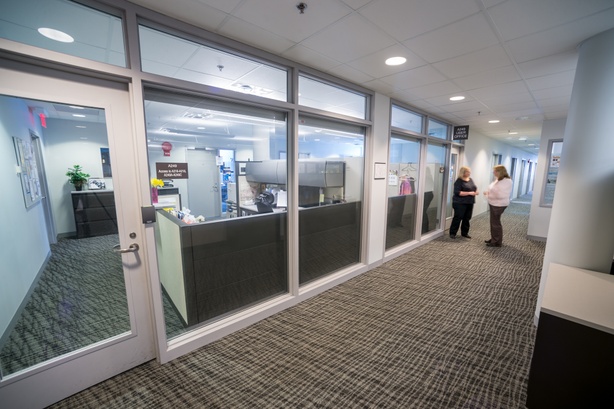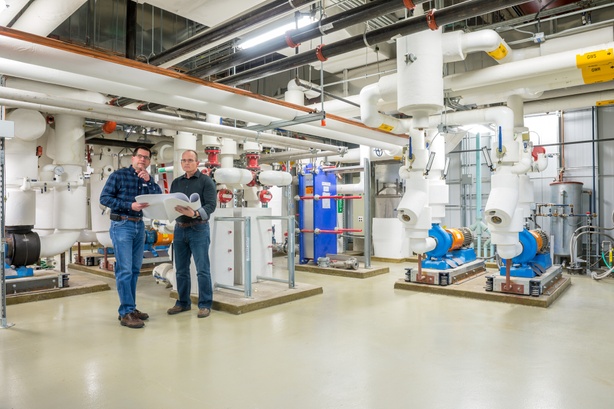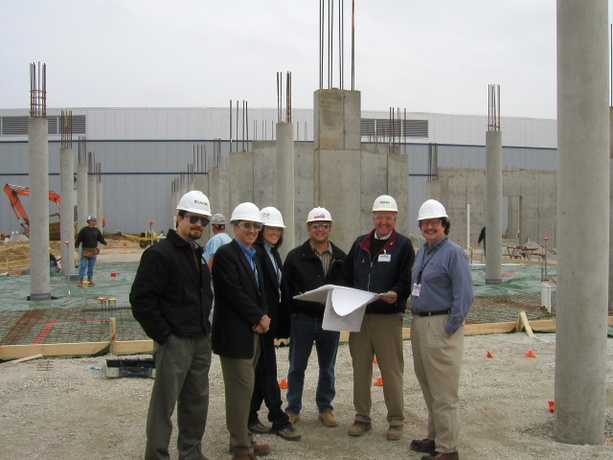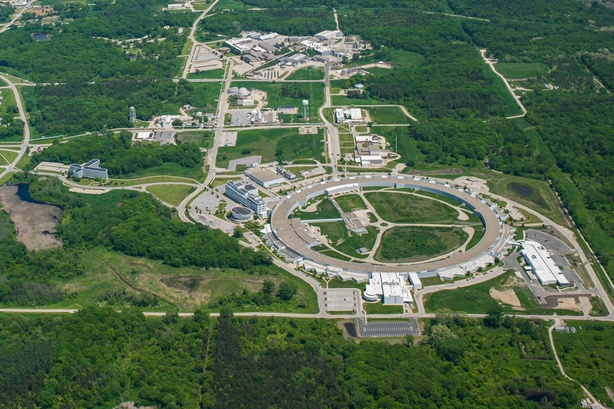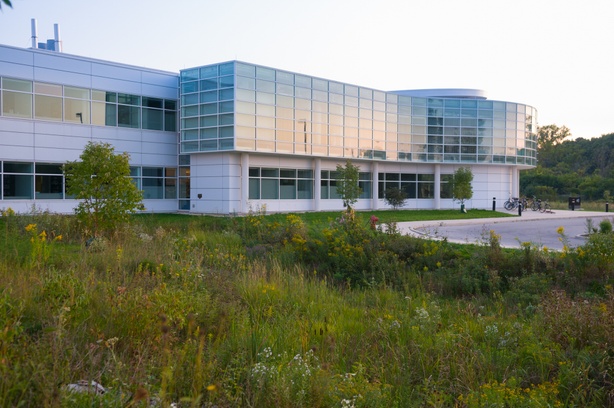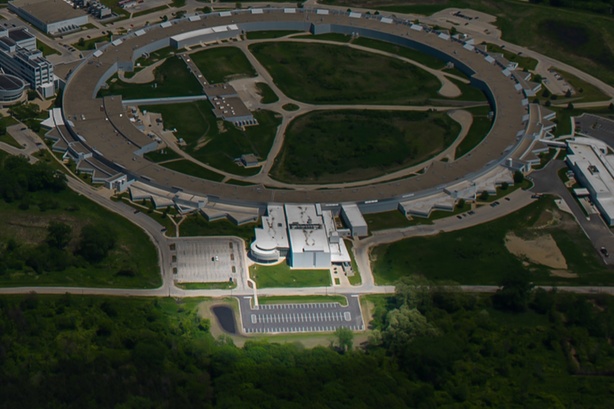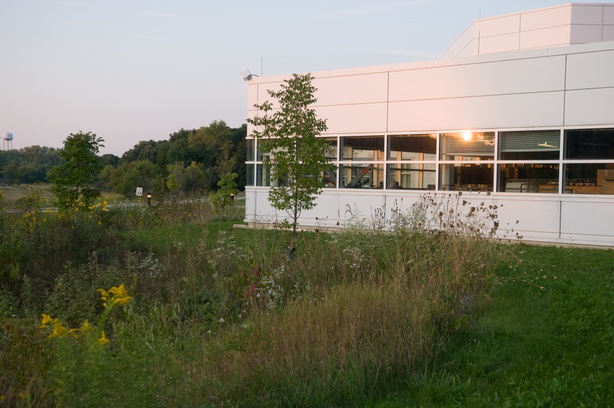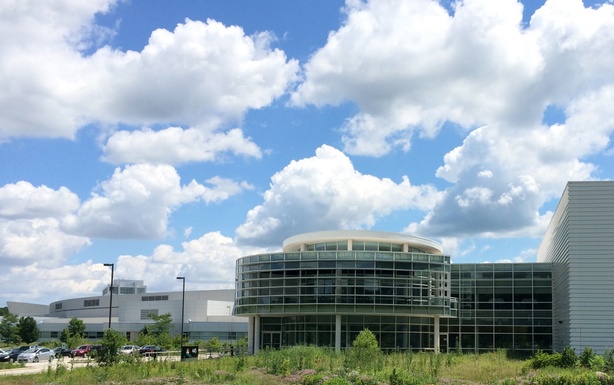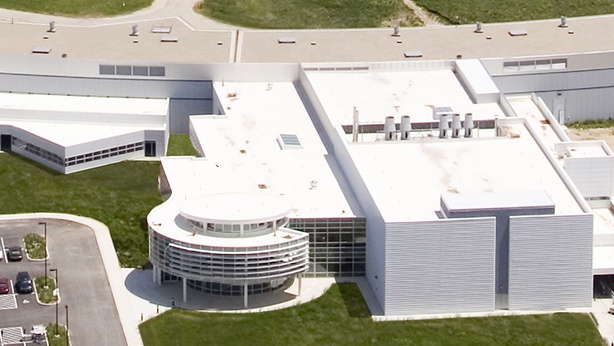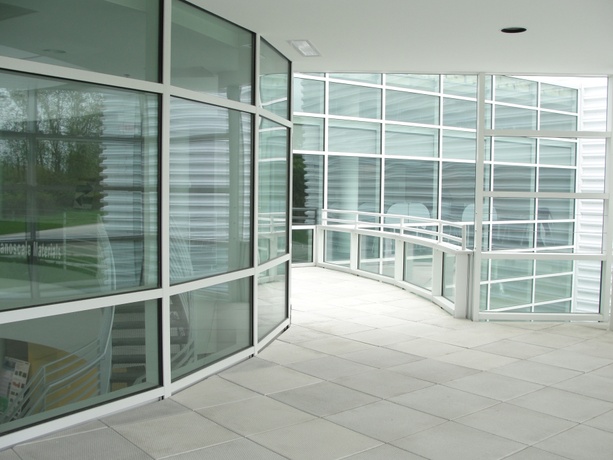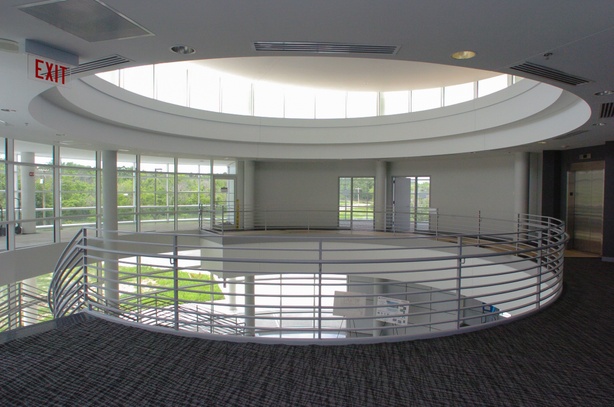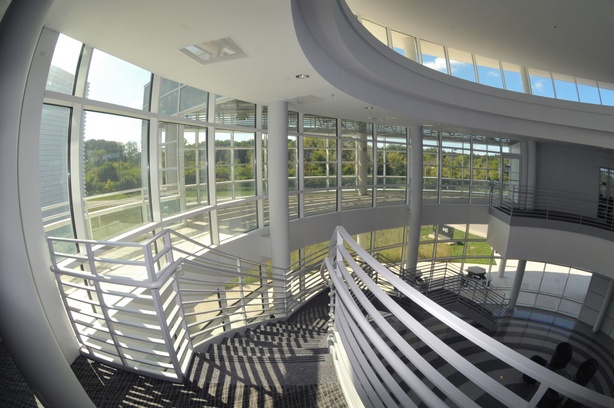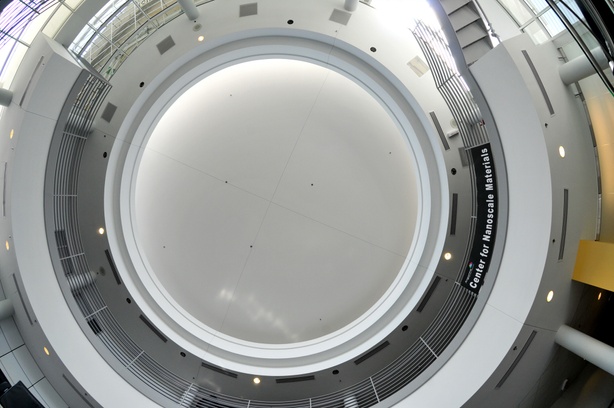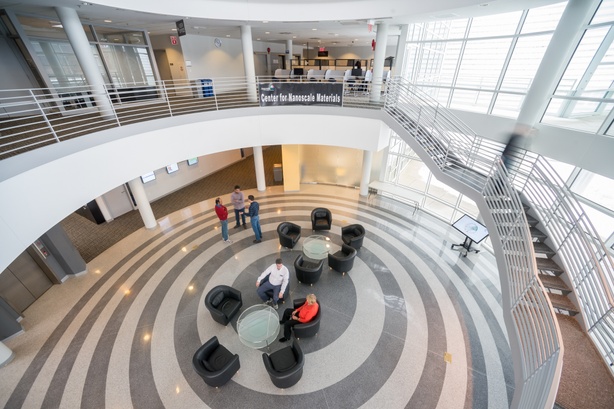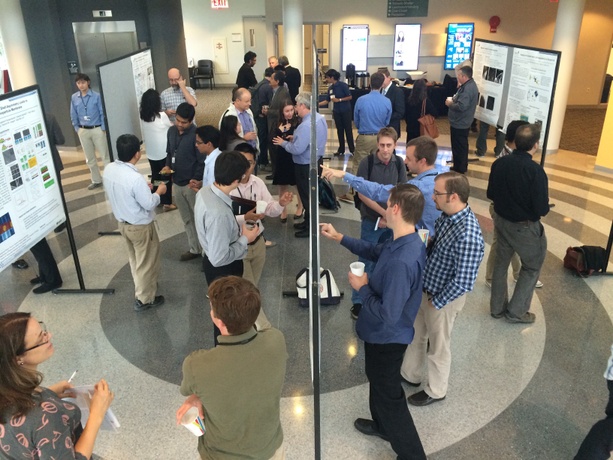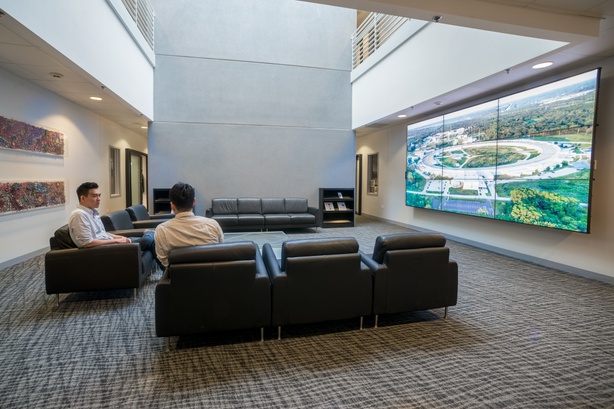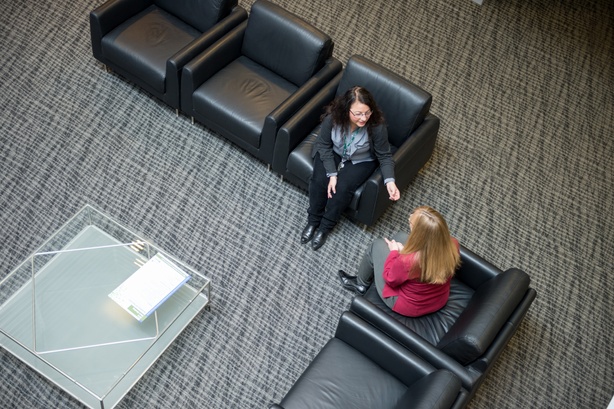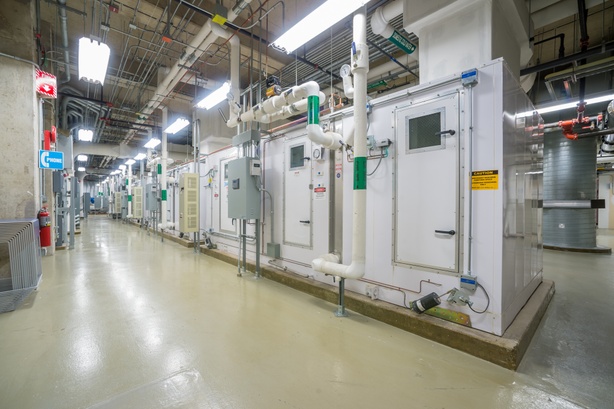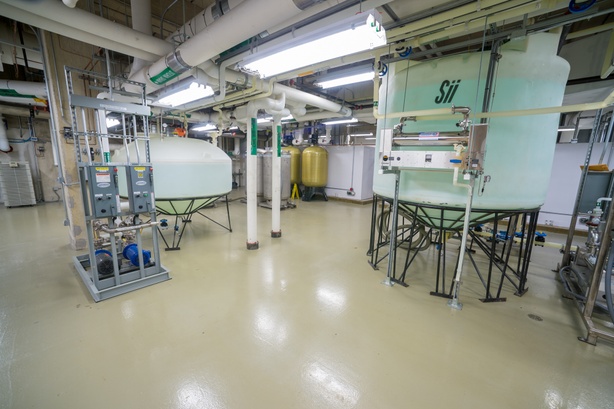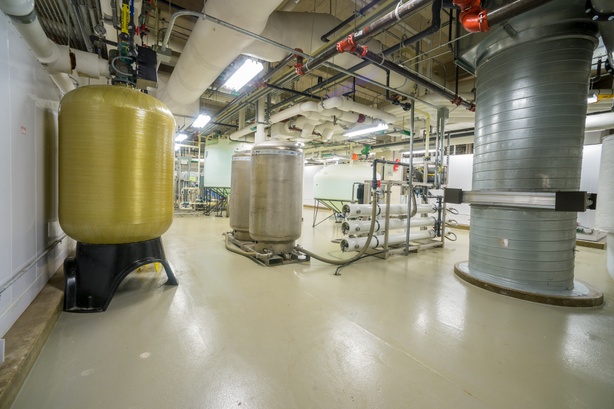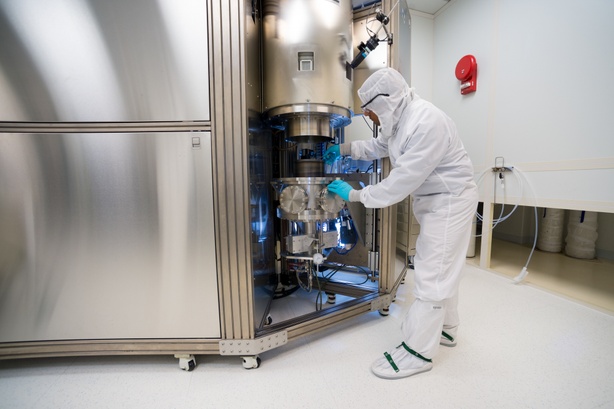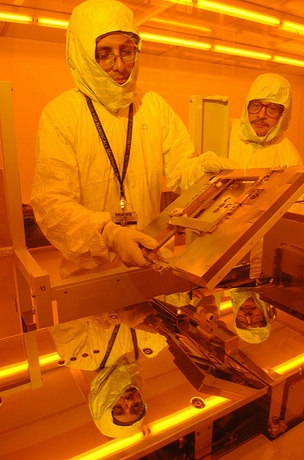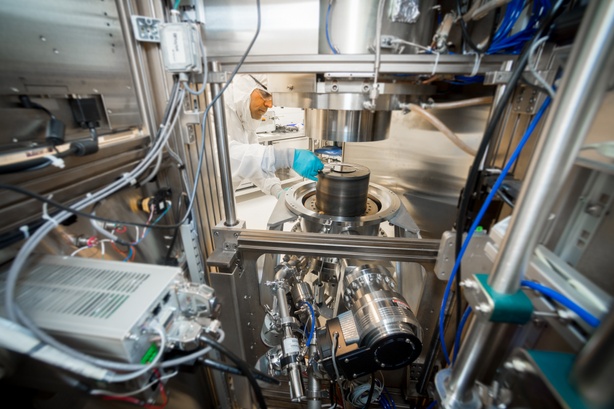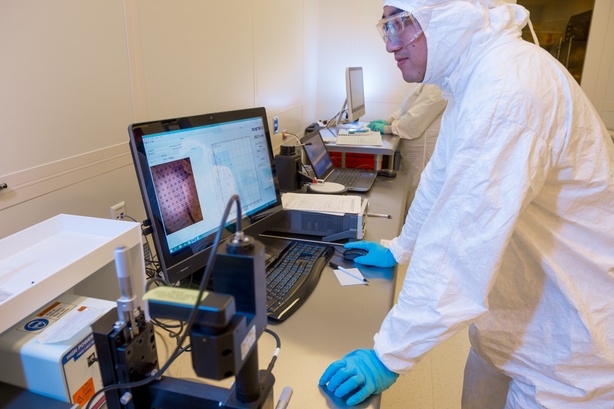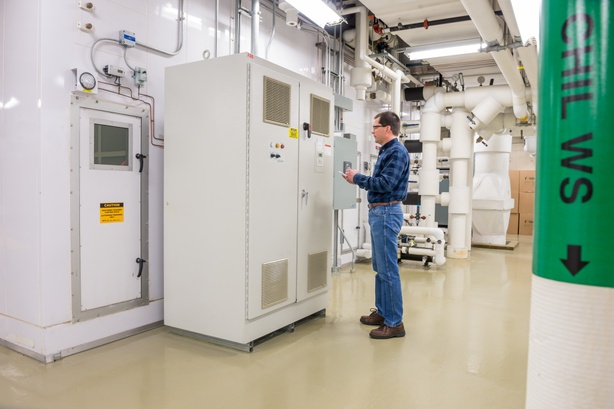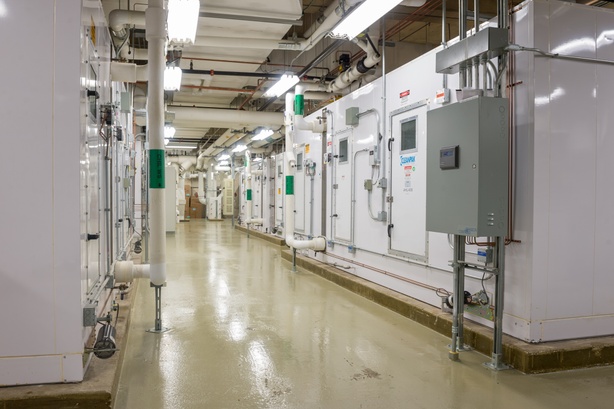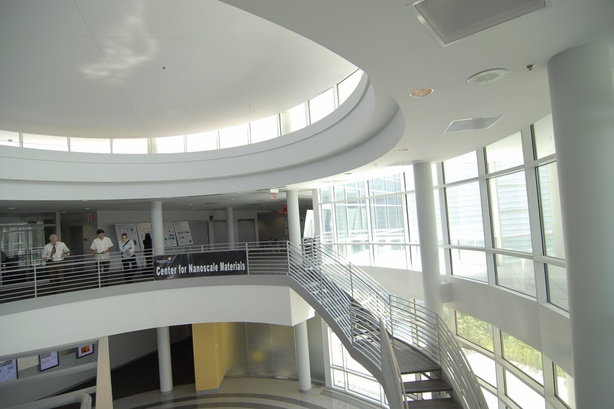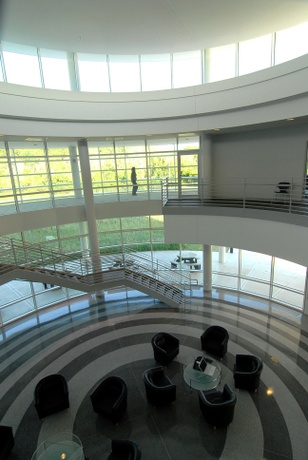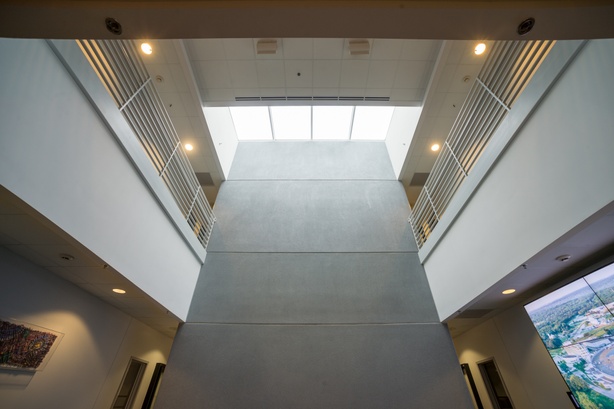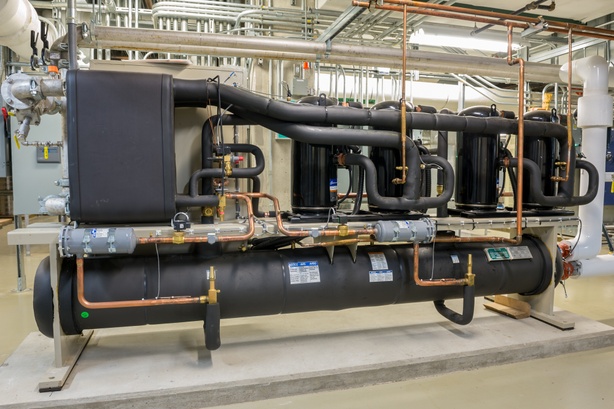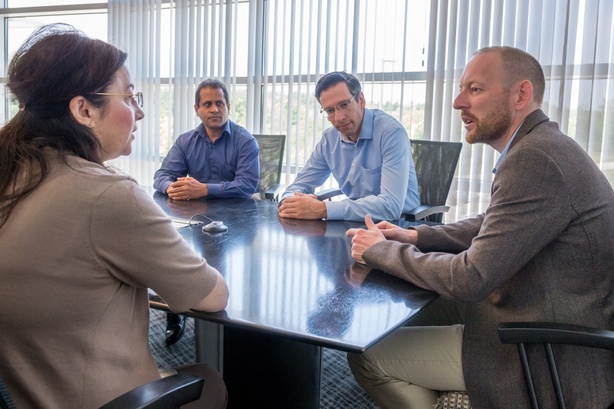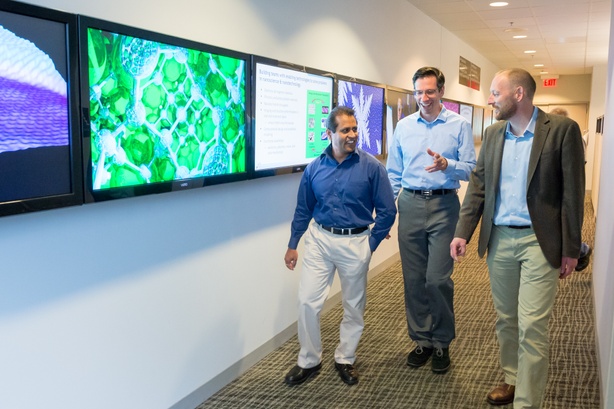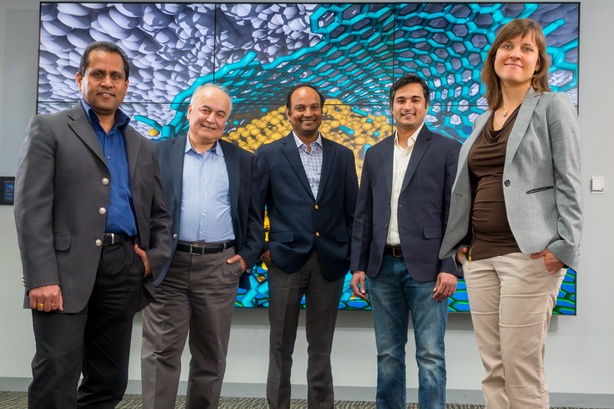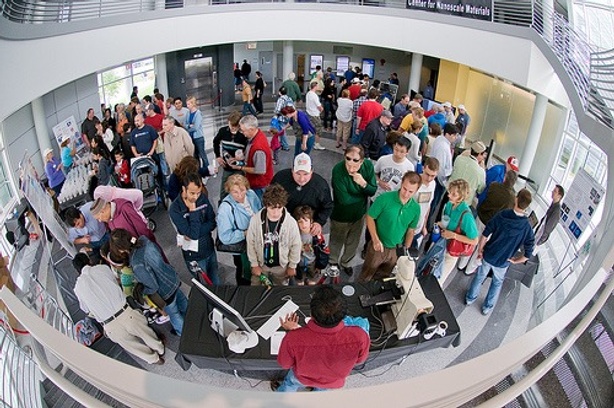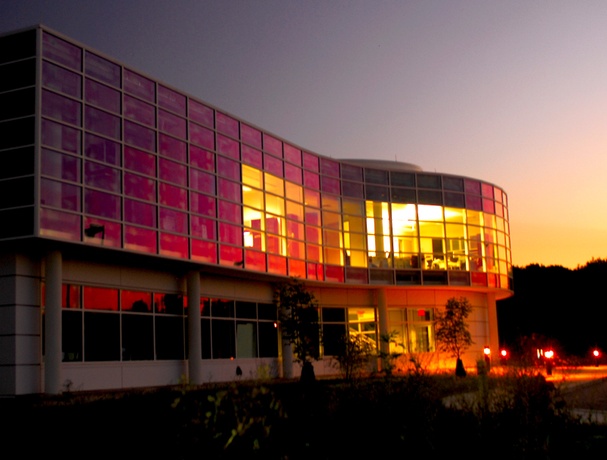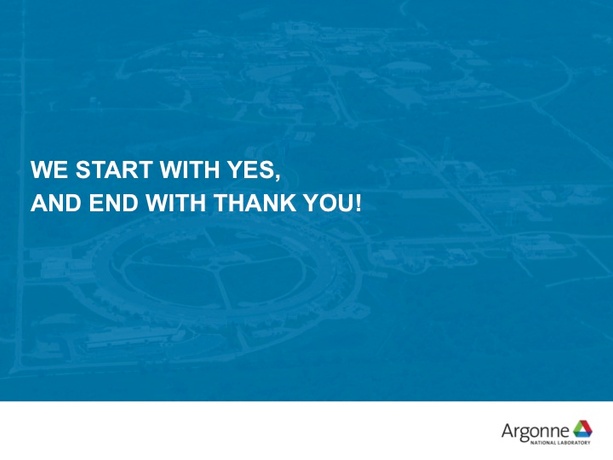 Argonne National Laboratory - Center for Nanoscale Materials
Summary
The Center for Nanoscale Materials (CNM) at Argonne National Laboratory is a multifunctional and multidisciplinary research facility. Built to support all stages of scientific research and development at the nano scale, this Department of Energy-funded project consists of laboratories, biological (level II) research labs, clean rooms, offices, and conference spaces. Constructed in 2007, the 91,300 square feet building accommodates nano scale research with superior levels of vibration isolation, thermal stability, as well as EMI abatement.
The project was certified Silver in the Leadership in Energy and Environmental Design (LEED) program by the U.S. Green Building Council.
The project's pursuit of certification came in part from Argonne's own sustainability program, the GreenLab Initiative, an effort to identify and implement energy and water conservation while reducing greenhouse gas emissions.
Highlighted features
Heat recovery from scientific equipment to condition building
Extensive natural lighting
Native landscaping
Water efficient fixtures save 32.9% in potable water
Advanced storm water management with natural onsite retention and infiltration
High level of regional building materials
Modeled energy savings of 27.5%.
Commissioned building envelope
Sustainable Sites
The project is located just south of a large designated wetland. Extensive measures were taken to prevent impacts to the wetland and other water resources during construction. Strict erosion and sediment controls were utilized during construction to protect waterways and prevent disturbance of sensitive areas. Runoff collects in bioswales and is directed to catch basins and eventually to onsite wetlands. Rainwater from the parking lot is collected underneath the lot and redirected through bioswales and a series of filter berms south of the site. Through these processes, suspended solids in site runoff are reduced by 80%.
In addition, new areas planted with deep-rooted native plants increase infiltration to recharge groundwater. Rough graded surfaces of the native planting areas create small pockets to capture rainwater during larger rain events, allowing deep-rooted and drought tolerant species to flourish. The roof on the Centre for Nanoscale Materials has a high solar reflectance, helping reduce solar gain inside the building envelope. Together with the native vegetation, it prevents a negative 'heat island' microclimate.
Sustainable Transportation
A number of features were incorporated to encourage alternative forms of transportation. First, the building is equipped with bike storage and showers with change room facilities to accommodate bicycle commuting. Second, bike commuting is complemented by Argonne's on-campus bike share program, which offers 120 bicycles to use throughout the campus. Third, CNM offers preferential parking for car pool vehicles and high efficiency vehicles.
Water Efficiency
Over half (60%) of landscaping on site was planted with native drought tolerant and deep-rooted plants, with turf grasses are planted on remaining areas. The whole landscape requires no fertilizers or permanent irrigation system; on-site maintenance inspections were undertaken to control invasive species until the landscape became self-sufficient.
Water savings extending into the building interior include washroom fixtures with low flow rates resulting in a water reduction of 32.9%, compared to the baseline.
Materials and Resources
The project procured and installed locally manufactured products for a total value of 44% of construction material costs, exceeding LEED targets for regional materials by 120%. Local materials included metals for decking, pipe and the facility's structure as well as locally produced stone and concrete. In addition to these regional materials, over 15% of the materials used to construct CNM are made from recycled content.
Energy
CNM is a scientific facility conducting nanoscale research and as such has high process energy needs. The design team maximized the employment of efficient mechanical systems, a well-insulated envelope, and harnessing process energy to balance energy consumed for scientific equipment.
A superior weather barrier with high insulation values, high performance windows and external shading keeps interior temperatures stable, reducing mechanical heating and cooling loads. Heat from the campus process cooling water systems, which is used to cool research and lab equipment, is recovered and used to heat interior spaces. Argonne has trended the data from this system and determined the heat recovery features reduce the heat energy requirements by 55% over a system without heat recovery. In addition, all major HVAC exhaust sources in the building were installed with heat recovery systems.
Clean rooms and labs require constant air changes to maintain acceptably clean air. The clean rooms at CNM were designed to measure particulate levels and adjust the air changes required, saving on energy required to run fans and condition incoming air. As a result of this particulate monitoring, the project realized an energy cost savings of $25, 474 a year, approximately 7.8% of the total regulated baseline energy cost. Variable air volume (VAV) systems are also programmed to modulate airflow rates both during occupied and unoccupied hours.
Lighting power density was reduced to an average of 1.05 watts per square foot (W/sf) for the entire building, saving 32% over the baseline lighting intensity.
Indoor Air Quality
The CNM design team carefully ensured adhesives, paints, and sealants within the building envelope contained very low levels of volatile organic compounds. Carpeting and composite lumber products were also specified to avoid toxic off-gassing materials.
To ensure occupant health and comfort, CNM uses CO2 sensors to control ventilation based on occupancy of spaces. In addition, temperature and humidity are continuously monitored, with space zoned and controls available for occupant use. Building humidity is maintained within a tolerance of 5%.