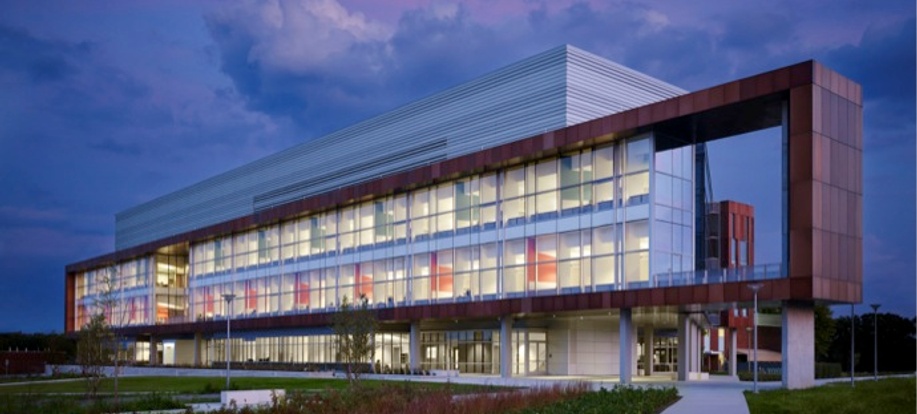 Argonne National Laboratory - Energy Sciences Building
Project Team
Green Building Audio
Targeting LEED Green Education Credit?
Our audio tours qualify.
Get one today!
style="font-size: 12px;">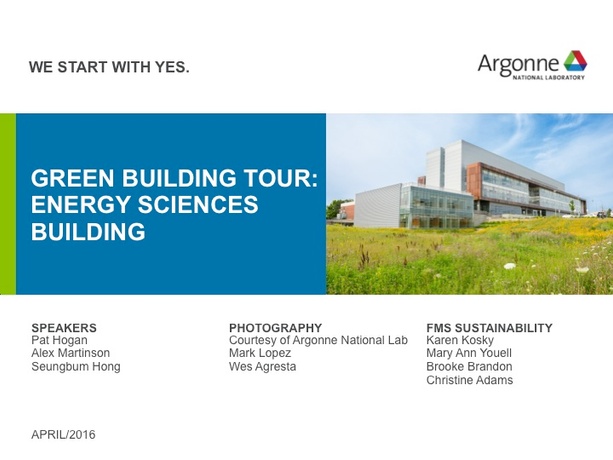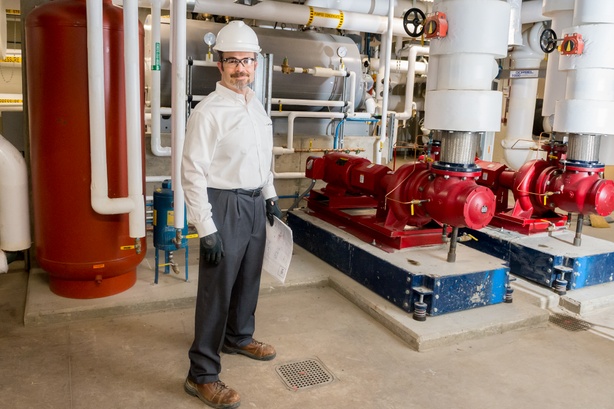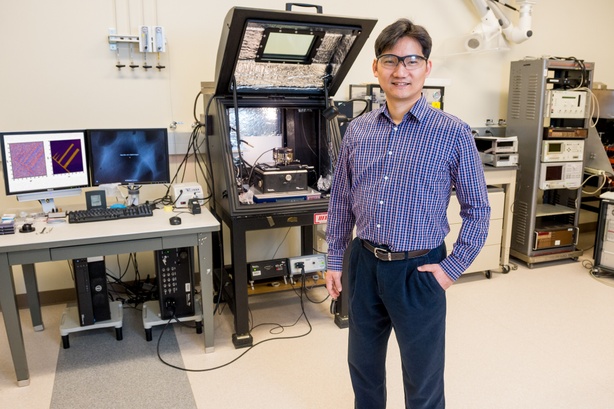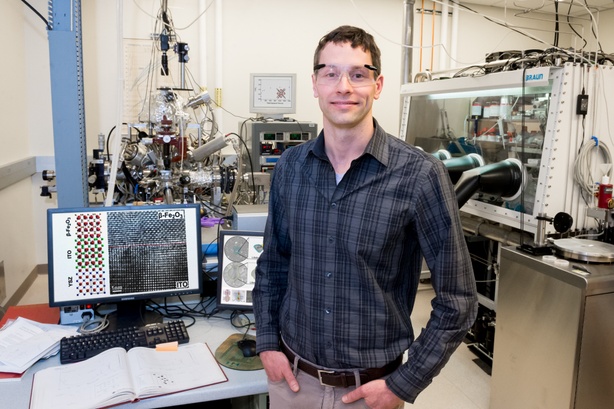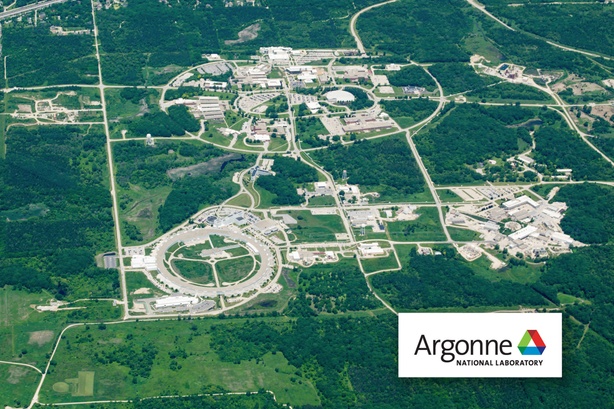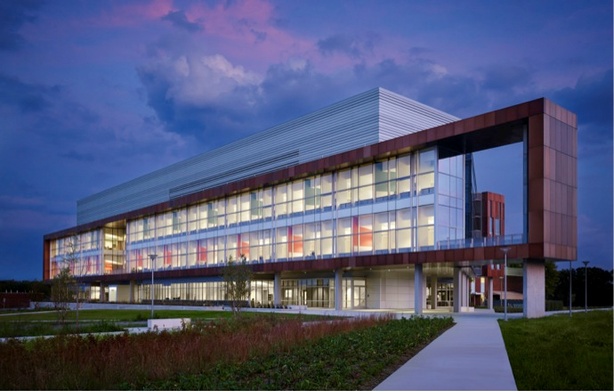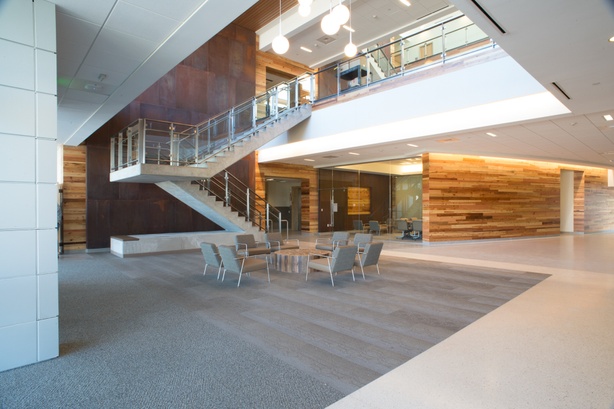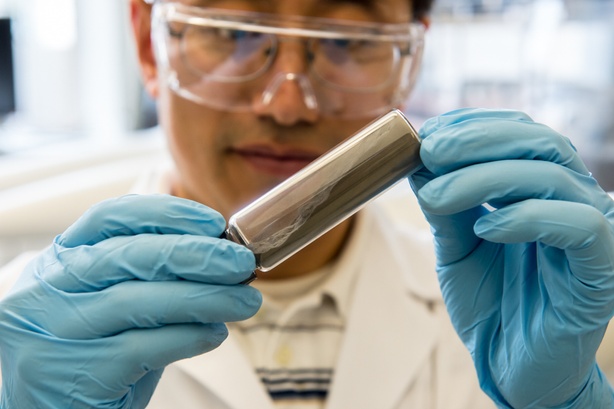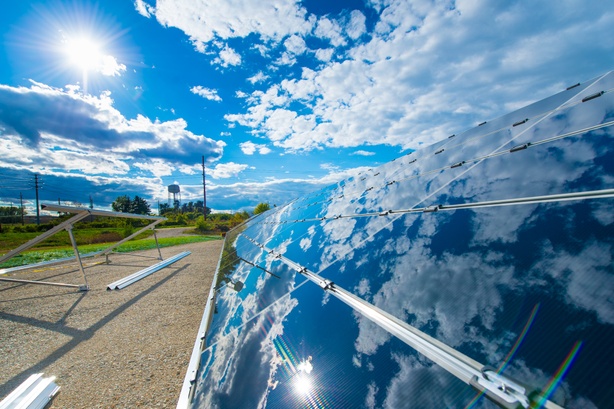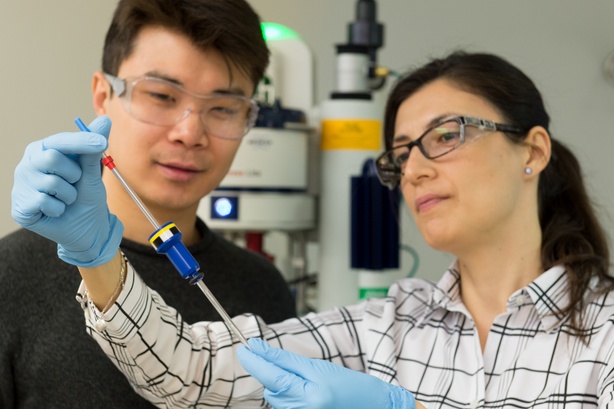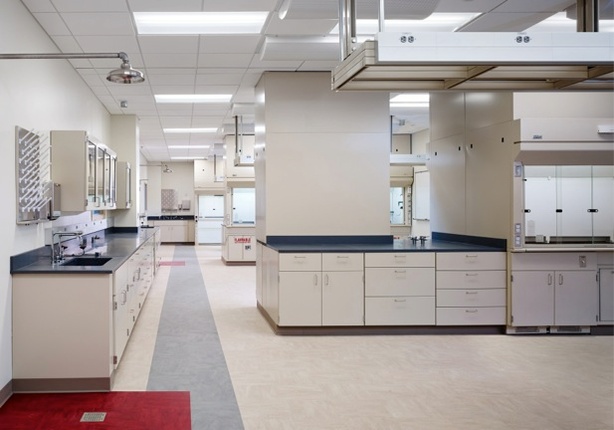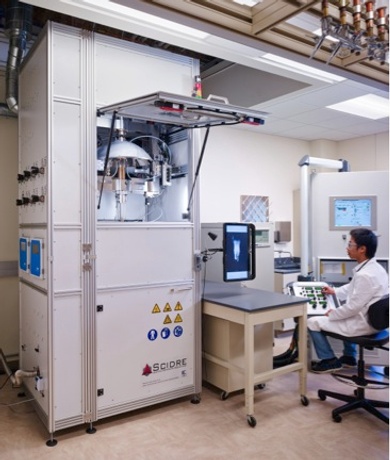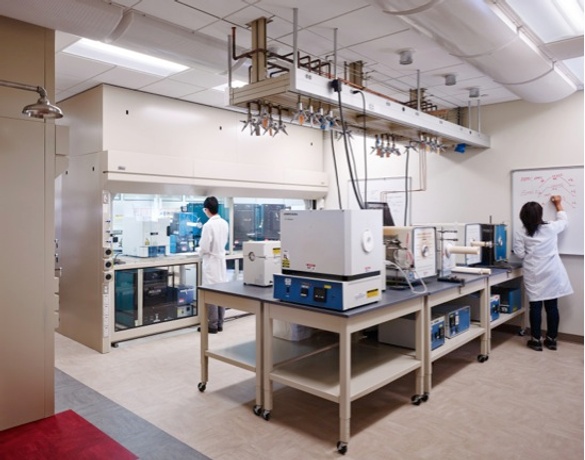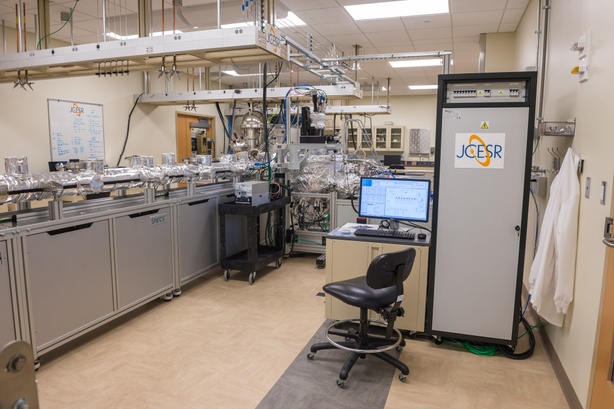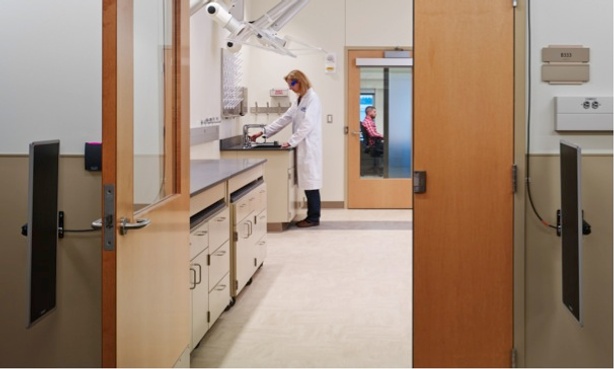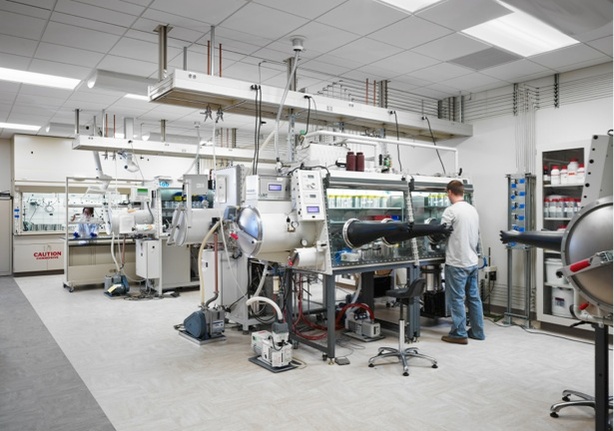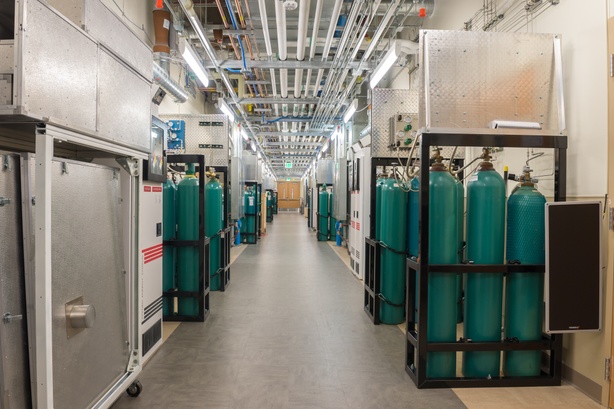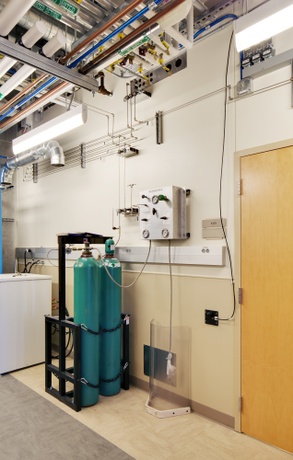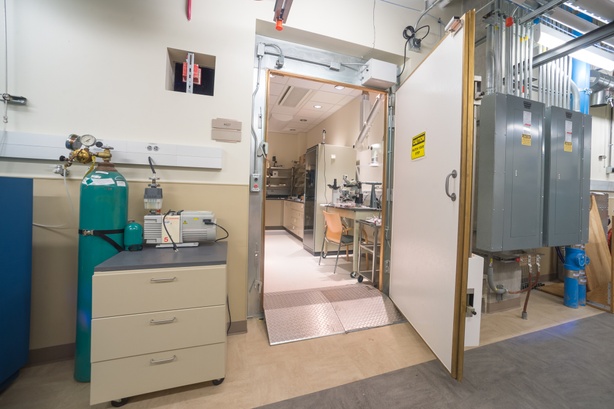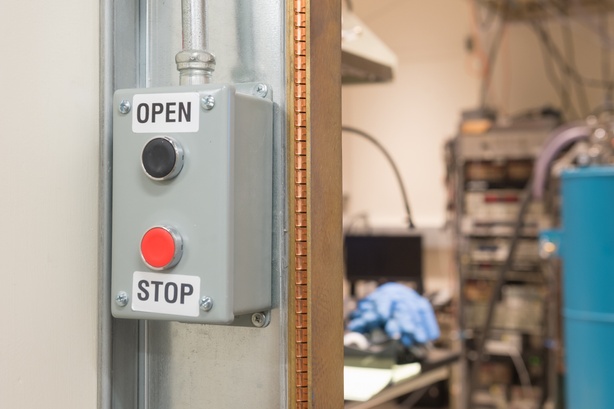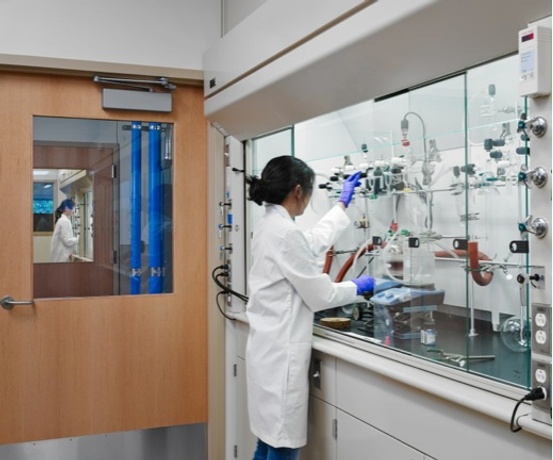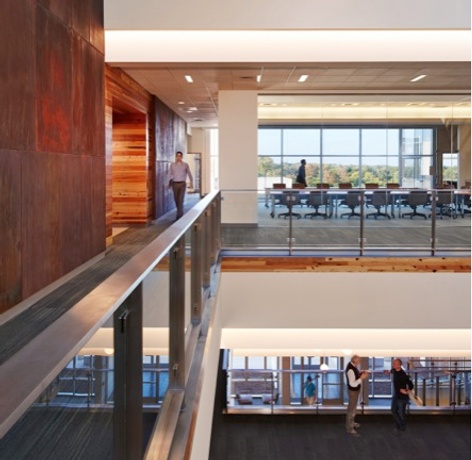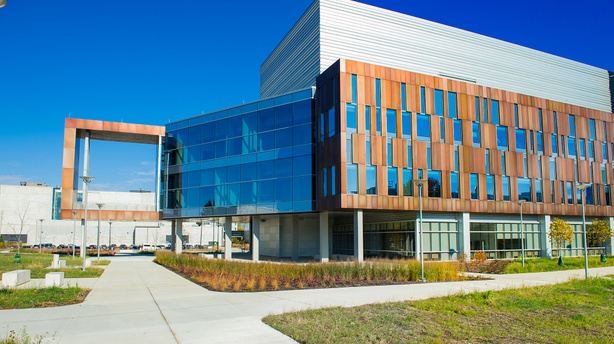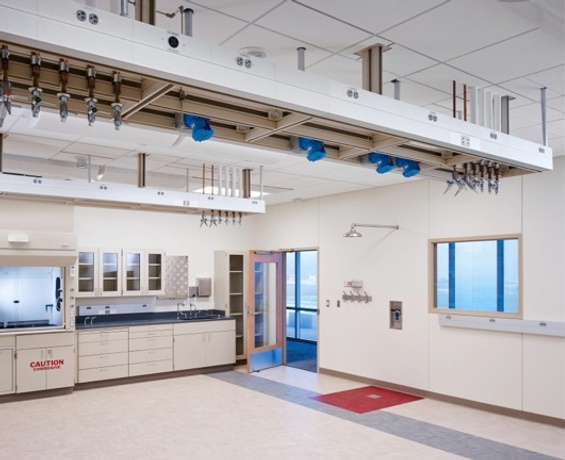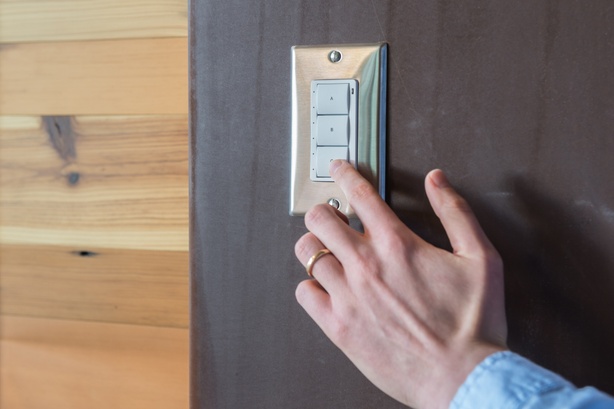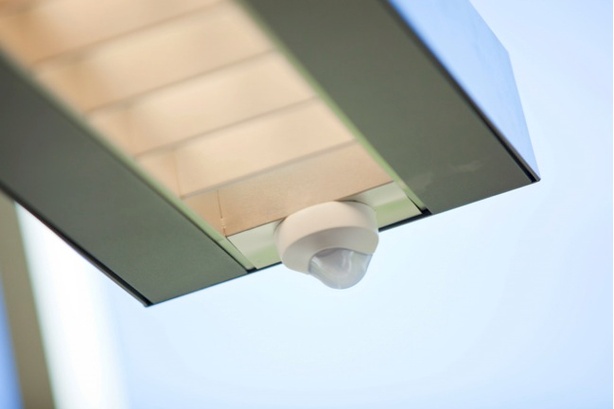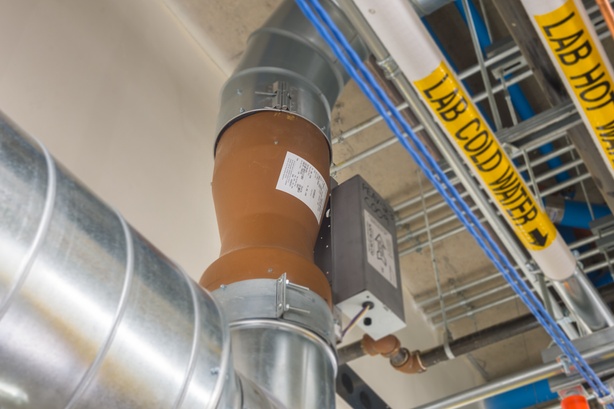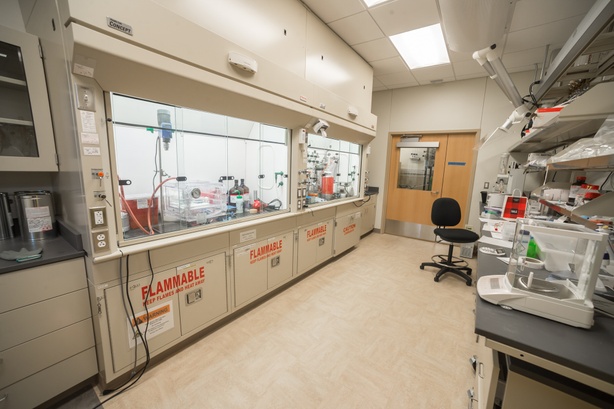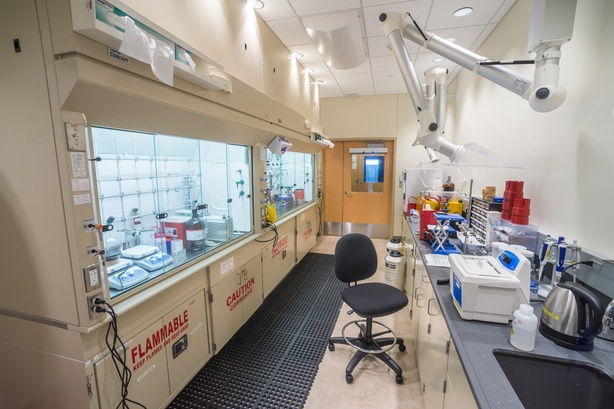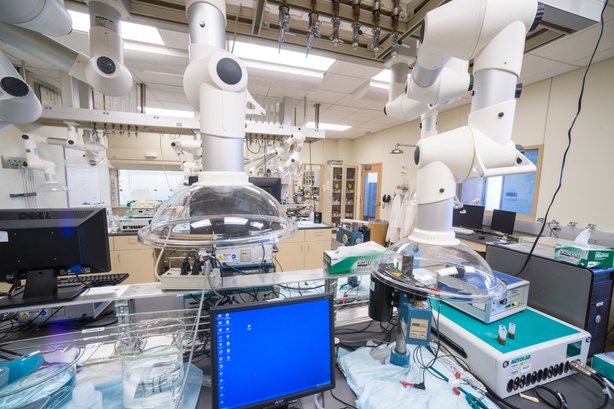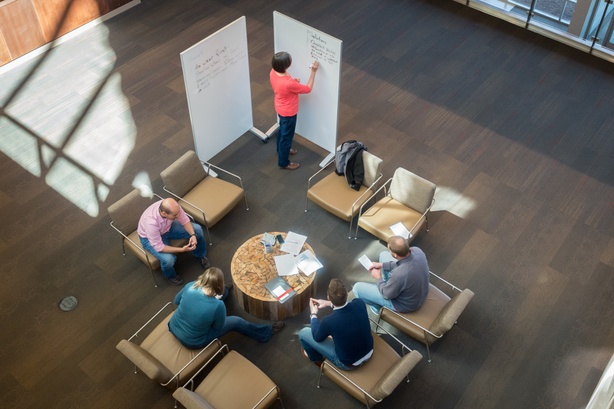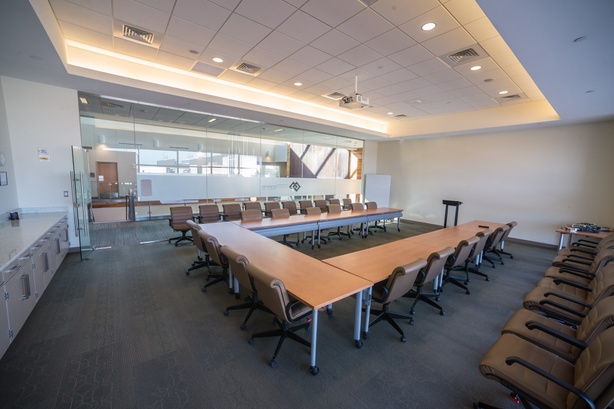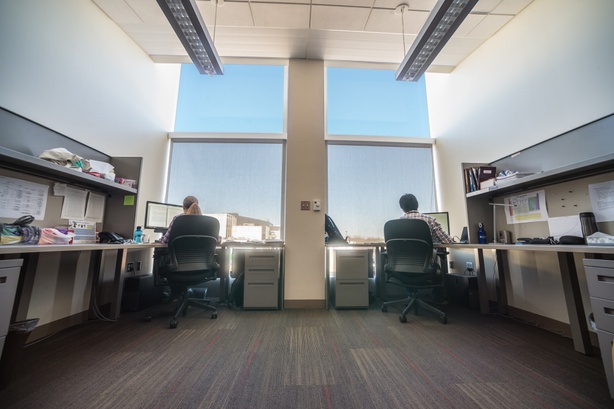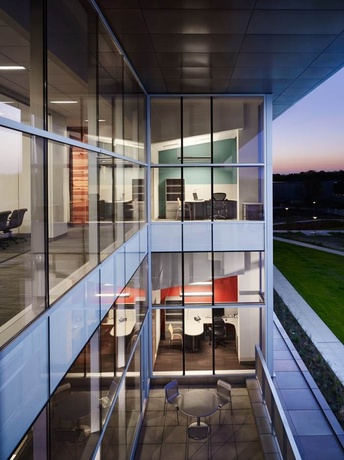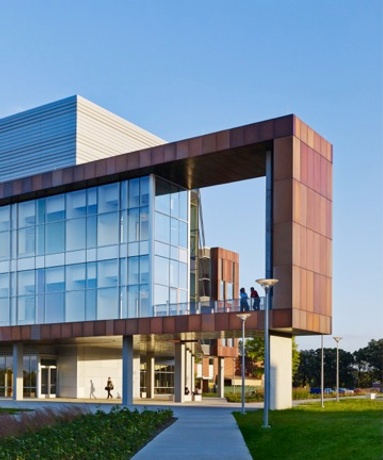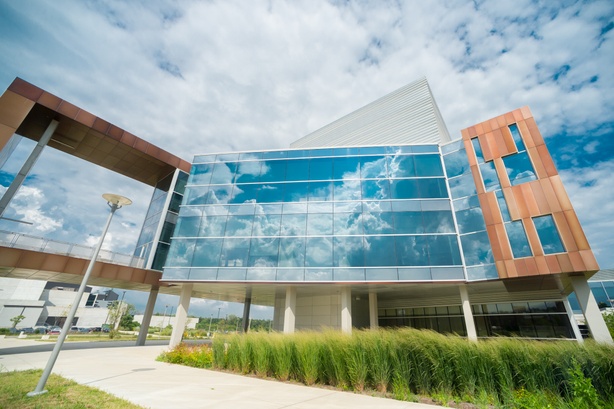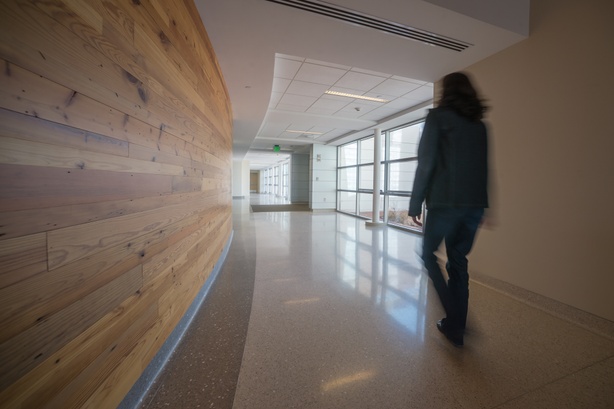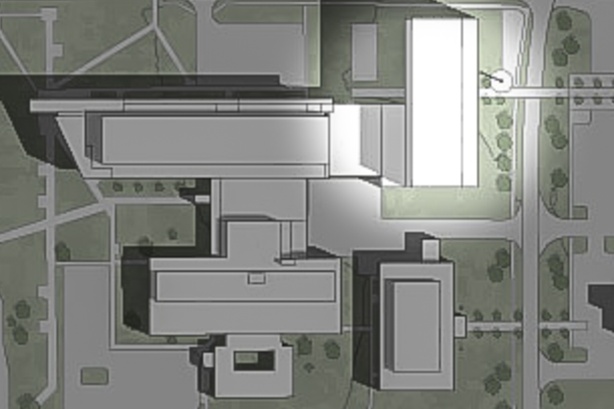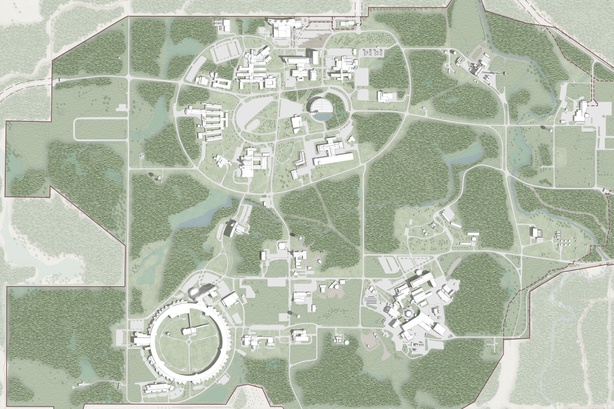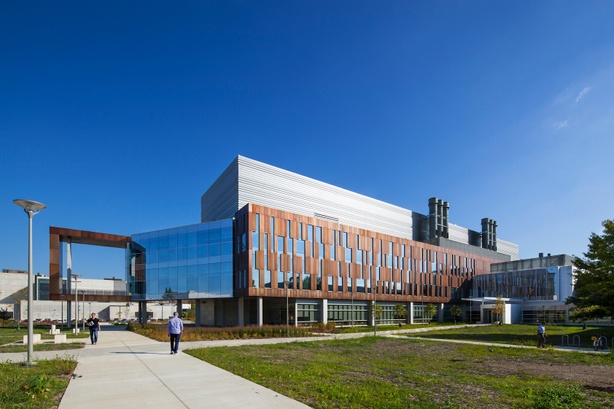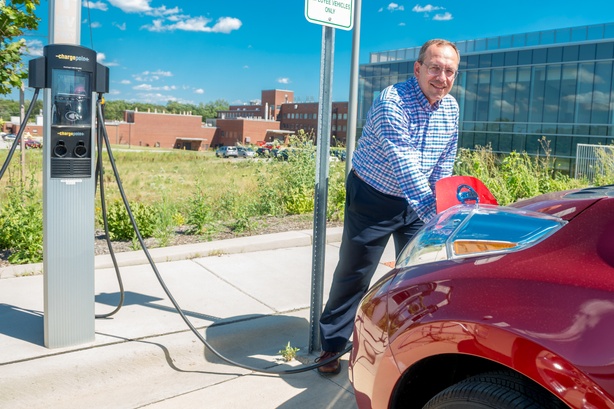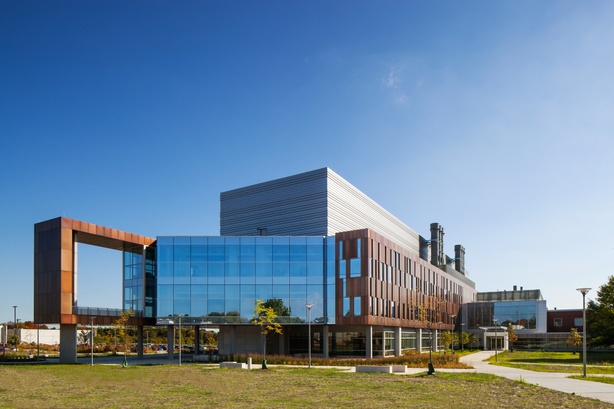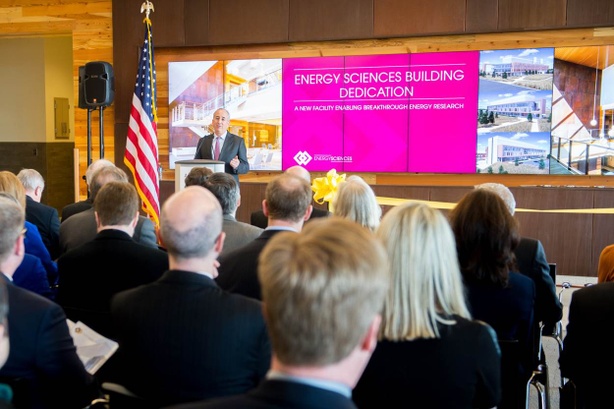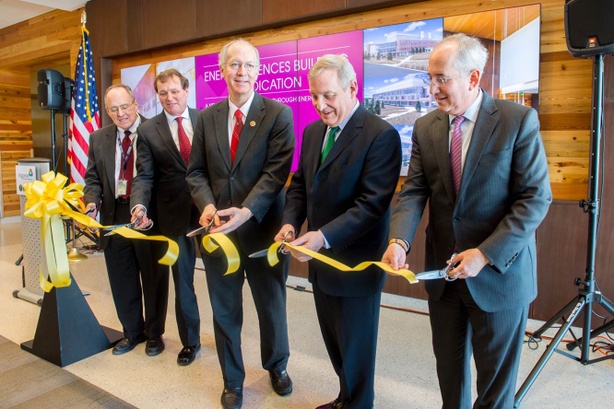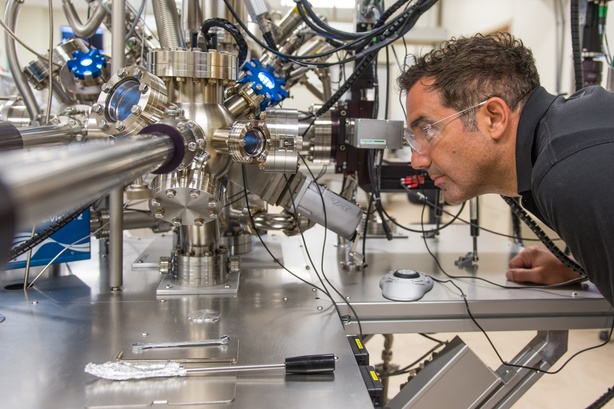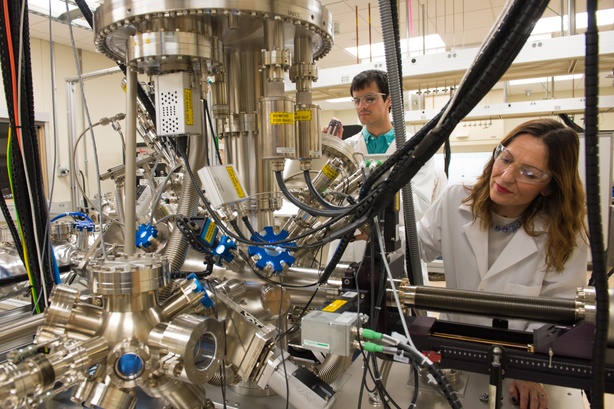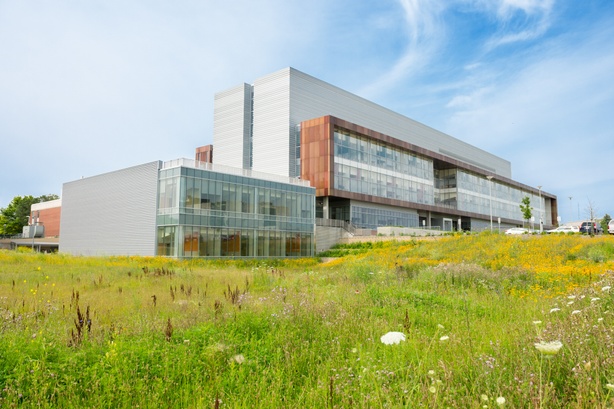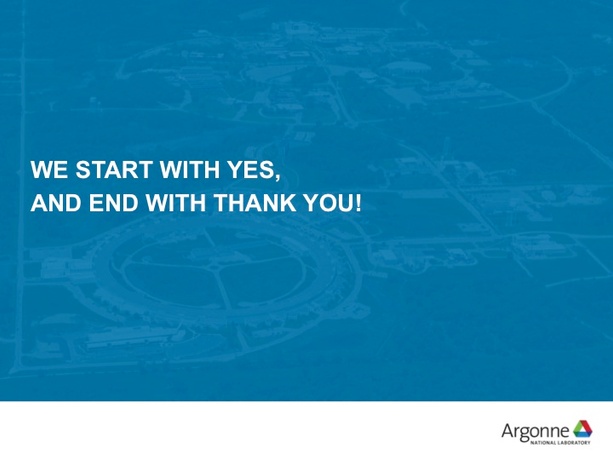 Argonne National Laboratory - Energy Sciences Building
Summary
The Energy Sciences Building at Argonne National Laboratory is a high performance, interdisciplinary scientific research facility designed to encourage collaboration and breakthroughs in fields of energy research.
Standing prominently near Argonne's main entrance, the Energy Sciences Building marks a new way forward for the Argonne campus and its leading science work. Intended as a landmark at the campus forefront, the ESB is designed to foster innovative collaboration. The building connects with to the campus pathway system and adjoining research and office buildings to form the campus "Energy Quad", bringing scientists together from across the lab to focus on energy.
The 160,000 square foot building features 50,000 square feet of laboratory space for the more than 200 researchers dedicated to addressing some of the most critical energy challenges. Funded by the Department of Energy, the facility contains infrastructure to conduct breakthrough research on highly reliable, safe, and long-lived batteries; revolutionary, efficient, and environmentally-friendly chemical processes for creating new sustainable fuels; and transformational systems for solar energy.
The north elevation of the building features a copper-anodized rain screen metal panel frame surrounding a glass curtain-wall façade. The south elevation has copper-anodized panels and irregularly punched windows to limit solar penetration, keeping the building naturally cool. The entranceway features a two-story atrium with skylights, metal and reclaimed wood paneling, with steel and glass guardrails. Designed with "science in sight", the Energy Science Building makes visible the activity of the labs inside. All three floors are visible via the atrium lobby, designed to eliminate the conventional departmental 'fiefdoms' and encourage collaborations. The building's atrium serves as the central hub alongside open corridors, team rooms, break areas and outdoor spaces all create shared spaces for interaction. The facility was designed to accommodate scientific research at the atomic, nano and meso scale, with laboratory isolation from acoustic, vibration, and electromagnetic interference. Laboratory spaces were designed with the future in mind, and built be flexible as science explores new areas. Thanks to ceiling-mounted service carriers, the labs can be easily reconfigured as new research needs arise.
In addition, the ESB includes 20,000 square feet of office space, 5,000 square feet of amenities, and 7,000 square feet of support spaces.
When designers came together to plan the building, they wanted to create a research environment that is multi-disciplinary rather than hived off in separate departments. The building itself is a tool meant to change the way people work. In an energy laboratory working to solve the world's biggest energy problems, it was also important that the building be energy-efficient and environmentally sustainable: the US Green Building Council awarded a LEED Silver designation to the project.
Sustainable Transportation
Alternative transportation has been encouraged on site through a number of design features. Select roads have been closed to vehicle access for a more pedestrian-focused campus, and pedestrian paths encourage walking to nearby buildings.
Outside the Energy Sciences Building, a sheltered area with benches encourages pedestrians to stop and gather. To accommodate cycle-commuting, the building is equipped with accessible bike storage and showers with change room facilities. These facilities are complemented by Argonne's bike share program, offering 120 bicycles throughout the campus.
Materials and Resources
We chose building materials for the Energy Science Building with an eye towards durability and low environmental impact. Over 20% of building materials came from within the local region, and more than 20% of the value of building materials came from recycled materials. As a commitment to supporting responsible forest management, the building invested in wood certified by the Forest Stewardship Council. Eighty percent of the total value of wood used on the project came from FSC sources. Additional wood for the wall panels and furniture came from reclaimed sources.
To ensure building energy performance and durability of the building's materials and assemblies, the Energy Sciences Building underwent 3rd party envelope commissioning. Building envelope commissioning involves a strict quality-focused process to verify the building assembly during pre-design, design, construction and occupancy.
Passive Design and Daylighting
The design team sought opportunities to utilize passive design strategies. By using a large northern exposure to introduce diffuse north daylight while keeping solar heat gain to a minimum. Large skylights were incorporated to let daylight penetrate through the three-story atrium. Canted ceilings allow sunlight from perimeter offices to penetrate through corridors into labs.
This extensive incorporation of daylight in the design of the Energy Sciences Building enhanced the quality of the indoor environment while reducing the electrical power required for Illumination.
Views to the outdoors through the atrium help orient visitors and employees to the rest of the campus. Transparency also extends to the laboratory and office spaces, where interior and exterior windows not only provide light and views, but also allow researchers to see and to be seen, celebrating creativity and fostering safety. Many offices have views to the outdoors and restored prairie landscape.
Additionally, many labs and offices have occupancy sensors and zoned lighting controls, saving money when no one's working.
To complement the balance of solar light infiltration with minimal heat gain, a high quality building envelope was designed. The walls, roof, and slab were constructed with high insulation (high R value) materials, and low U-factor, low solar heat gain coefficient (SHGC) windows and skylights were installed.
Energy
The air handling systems for the Energy Sciences Building follows a design concept previously established at ANL that consolidates the air supplied to the offices and the laboratories into a single common system. Only air from non-laboratory spaces is returned and re-circulated through the building. The result is a system that provides supply air with a higher outdoor air percentage allowing individual non-laboratory spaces to reduce airflow while meeting ventilation code requirements. This reduces non-peak airflow rates in the building saving fan energy.
The building program at the ESB requires a lot of air. So building planners installed heat recovery units to recover heat from exhaust air to preheat incoming air. This helps save money and energy on heating. The building's ventilation system uses high efficiency fans with variable frequency drives, which lower system fan power. Additional fan, outdoor preheat and cooling energy savings are achieved through the use of variable air volume laboratory controls coupled with high performance low flow fume hoods with occupancy sensing for airflow set back. Additional energy savings were created by reducing ventilation in laboratory spaces during unoccupied periods, providing less exhaust and makeup airflow.
The building program at the ESB requires a lot of air to properly ventilate fume hoods, clean rooms and other high-ventilation scientific process requirements. The project aims to use as much heat from exhaust air to preheat incoming air through a heat recovery process. This helps save money and energy on heating in the winter and cooling in the summer. The building's ventilation system uses high efficiency fans with variable frequency drives (VFDs), which lower system fan power. Premium efficiency pumps also have VFDs for additional energy savings. Additional energy savings were created by reducing ventilation in laboratory spaces during unoccupied periods, providing less exhaust and makeup airflow.
Even the fume hoods, a vital part of many of the chemistry and materials labs in the building, were optimized for energy efficiency. The building has over 100 low-flow variable volume, low-velocity fume hoods which reduce energy consumption, exhaust, and make-up airflow.
All of these high performance heating and ventilation systems are controlled by a central building automation system (BAS), which provides additional means of energy savings through monitoring schedule, occupancy and controls. The sum of efficiencies in these systems contributes to an overall energy performance that is predicted to exceed the baseline ASHRAE 90.1 standard by 38 percent.