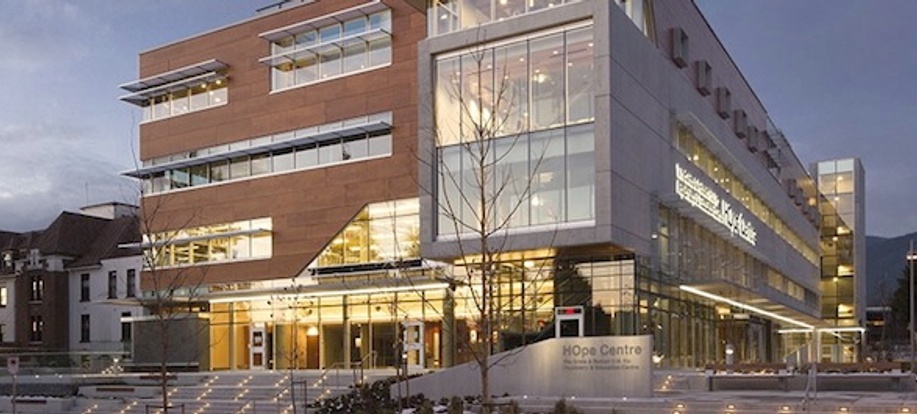 Lions Gate Hospital - HOpe Centre
Certifications & Awards
LEED Canada for New Construction and Major Renovations (registered)
CaGBC LEED NC Gold Certified 2016
Project Team
Architect

: IBI Group

Sustainability Consultant

: Kane Consulting
Green Building Audio
Targeting LEED Green Education Credit?
Our audio tours qualify.
Get one today!
Summary
The new 150,000 square foot, four-storey Greta and Robert H.N. HO Psychiatry & Education Centre, (The HOpe Centre) at Lions Gate Hospital, located on the south east corner of the Lions Gate Hospital campus, replaces the current Activation building that was built in 1929 and no longer met the needs of an acute care psychiatric facility. The new building provides state-of-the-art mental health and addictions services including a 26-bed inpatient psychiatric floor.
Also included in the centre is dedicated teaching space for the UBC faculty of Medicine to increase educational opportunities for medical school students and residents, and a dedicated, permanent home for BC Ambulance Service in North Vancouver. It also includes parking, and additional shelled-in space for future expansion. The new building incorporates wood as much as possible, following the province's Wood First policy.