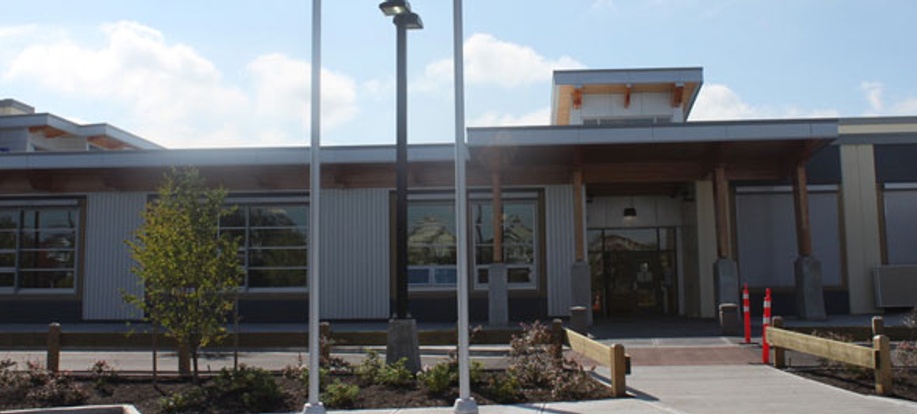 Certifications & Awards
LEED Canada for New Construction and Major Renovations (registered)
CaGBC LEED-NC Gold Certified 2015
Project Team
Architect

: CHPA

Sustainability Consultant

: Kane Consulting
Green Building Audio
Targeting LEED Green Education Credit?
Our audio tours qualify.
Get one today!
Summary
Lynn Fripps is a two story 4,239sq.m., Neighbourhood of Learning (NLC), Elementary expansion school that used the combination of tilt-up concrete and wood as an integral part of its construction in accordance with the Wood First Act. The school is designed to have an initial capacity of 450 students and 60 full-day Kindergarten students with the opportunity to expand in the future to 500 elementary students and 80 Kindergarten. The current design includes 18 standard classrooms, 3 kindergarten classrooms, Library, School Administration area, multiple Special Education spaces spread throughout the floor plan, multiple NLC spaces (such as a Day Care, a multi-purpose space, community based program spaces and an expanded Gymnasium) and two exterior accessed community washrooms.